Hey-o. My show, A Map & A Key, is wrapping up, and I've gotten a lot of questions about my monoprint series and how they're made. So, I thought I'd give a little step-by-step guide to explain what that process is all about. 
Awhile ago I was interested in the idea of making prints, something where one cool design idea could be reproduced in multiple editions. In the past I've experimented a bit with digital art and with printed reproductions of paintings. These are often a great way for artists to provide a more affordable option for buyers as well as to improve their output - one work of art can be copied and shared with sometimes an unlimited number of people. I definitely enjoy this kind of art and have purchased it for my own home. But I could never figure out how to reconcile those methods with my own artmaking. What I love about my own work, what (to me) makes it what it is, is the hand-touched feel. Everything is tactile, organic, textured in unique ways. It feels real, somehow, like it couldn't be reproduced in any other way. And I think that's usually true. There's always a bit of chance put into each piece, I would never be able to recreate one of them. And that's a big reason why I like what I make. 
At the intersection of these ideas, where a reproducible design meets hand-touched and unique, I found monoprints. If you aren't familiar with monoprints, here's what that term means. 
Most traditional printmaking is based on the concept of making the same exact image multiple times. You carve a design into a piece of wood, rubber, or other material. Then you ink it up, stamp it on paper, and get an image. You do that fifty times, give each one a number (1/50, 2/50, etc), and sign them - boom, an edition of fifty prints, all pretty much identical.
Monoprints take this idea and just do away with the identical part. It's still the same carved piece of rubber that you're stamping fifty times, but now you can make each one different. Use different color inks. Paint the paper in different ways. Draw details on afterwards. Paste some collage onto the paper first, whatever, go crazy. There's so many options! It's a mixed media artist's dream - it never gets boring and there's endless ways to experiment.
So, about a year ago I started designing this series of prints. Not one, not two, but twelve different designs, each made to be in an edition of fifty unique pieces of art. The designs themselves are clean and somewhat minimalist sigils in a uniform circular framework. In a future post I'll talk more about what these designs are all about. This post is about the process. Which is what I am going to outline now (with pictures!)
Each design started with a pencil sketch, which I made inside a circle that I traced from a drinking glass.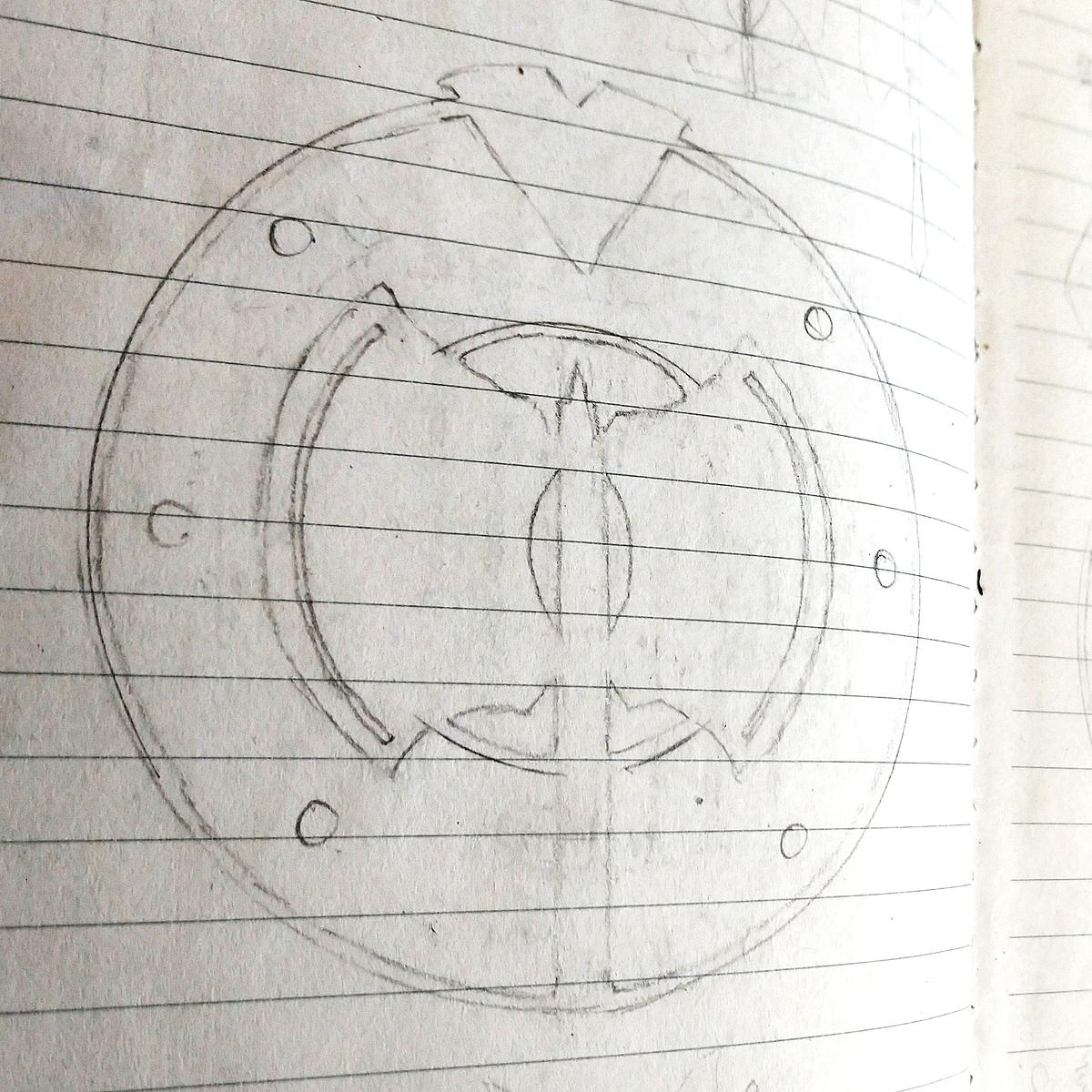 Then I started designing in Photoshop. This actually took the longest time, mostly because this is when you can fiddle with a lot of different options to get it just right, and I spent a lot of time fiddling. 
Once I had the finalized design, I added little nicks and imperfections to give it that whole ancient seal vibe.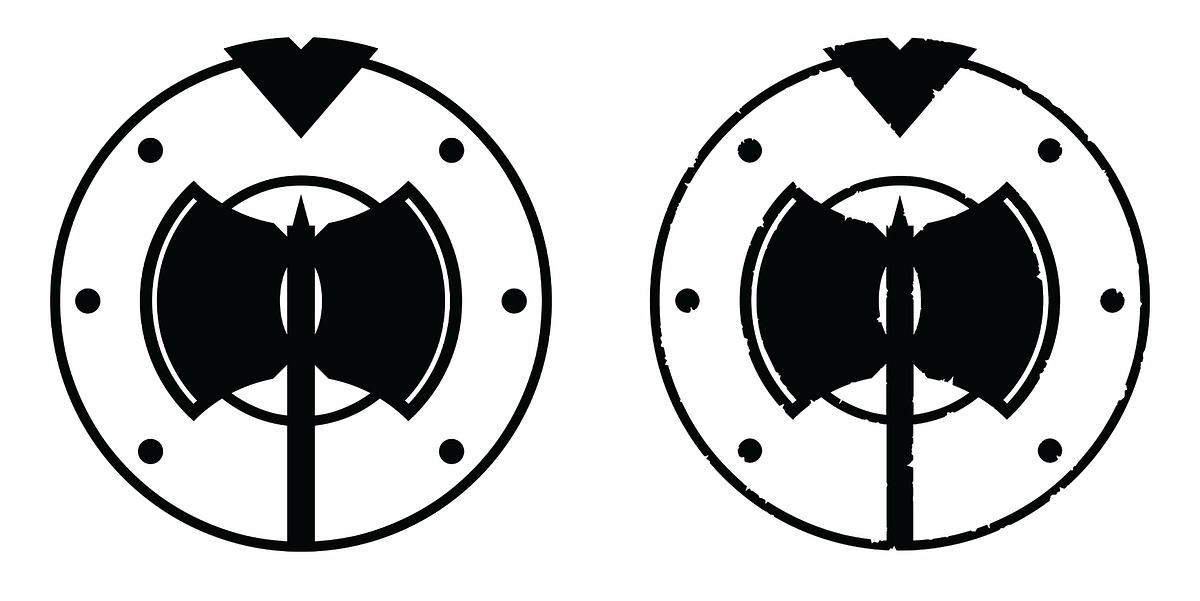 The design was printed out, and I then used a charcoal transfer to apply it to a 12"x12" linoleum tile.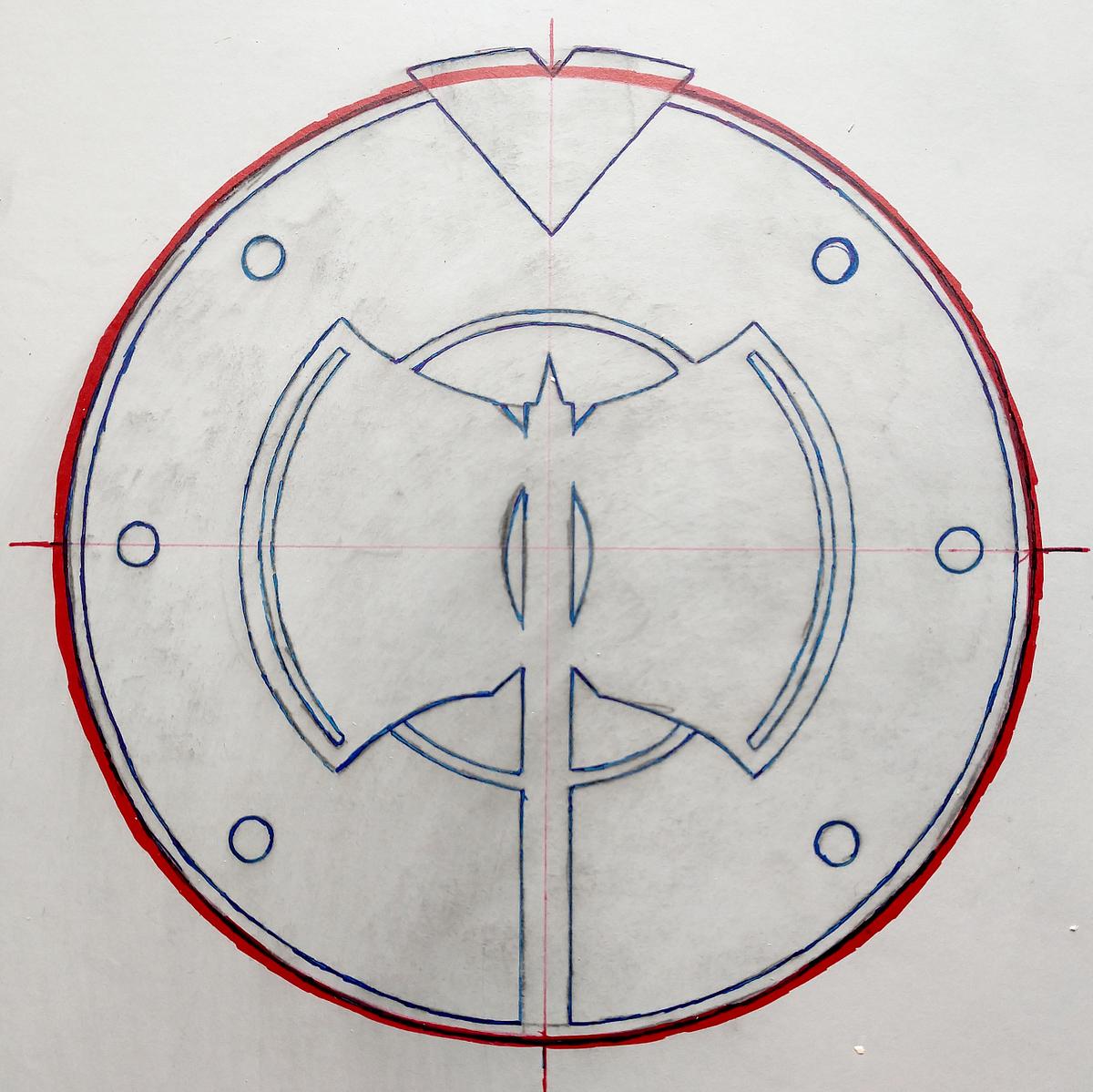 Using the lines from the transfer, I carved the design into the tile.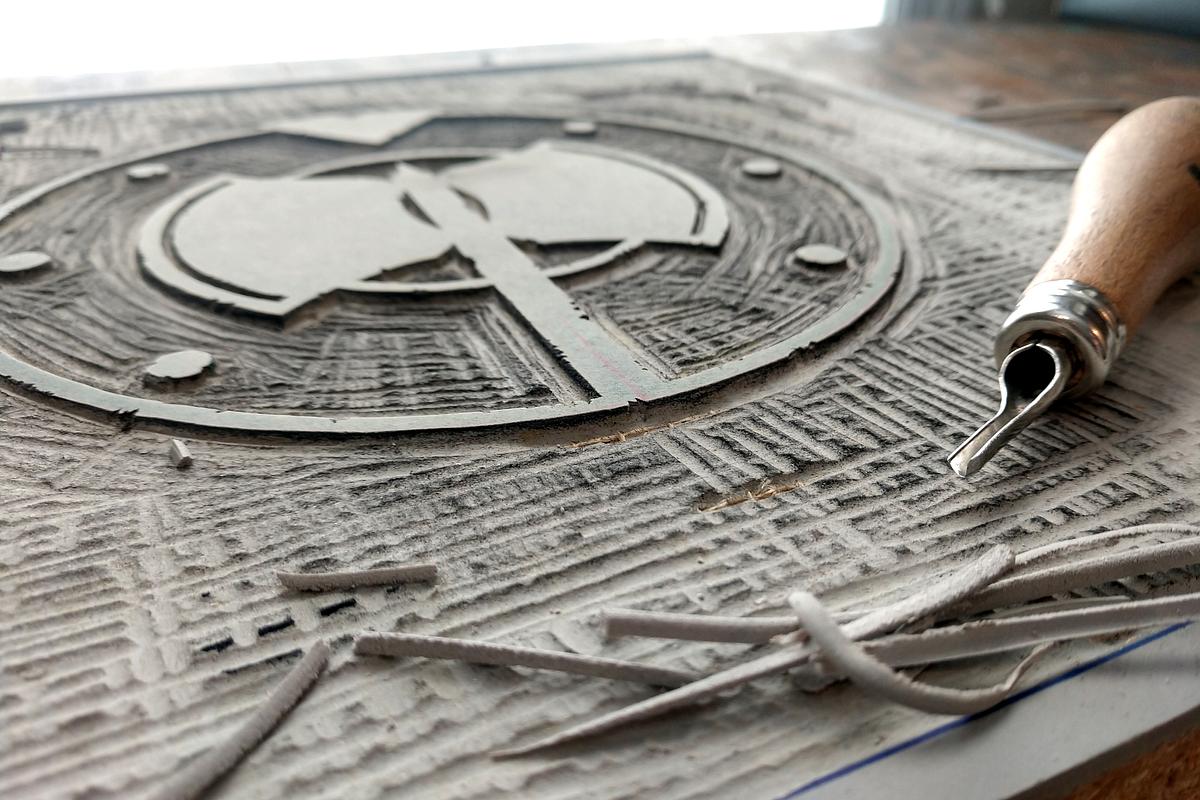 During carving, I would do a few test prints and then refine it further as needed. Once the test print came out right, that meant the carving was done.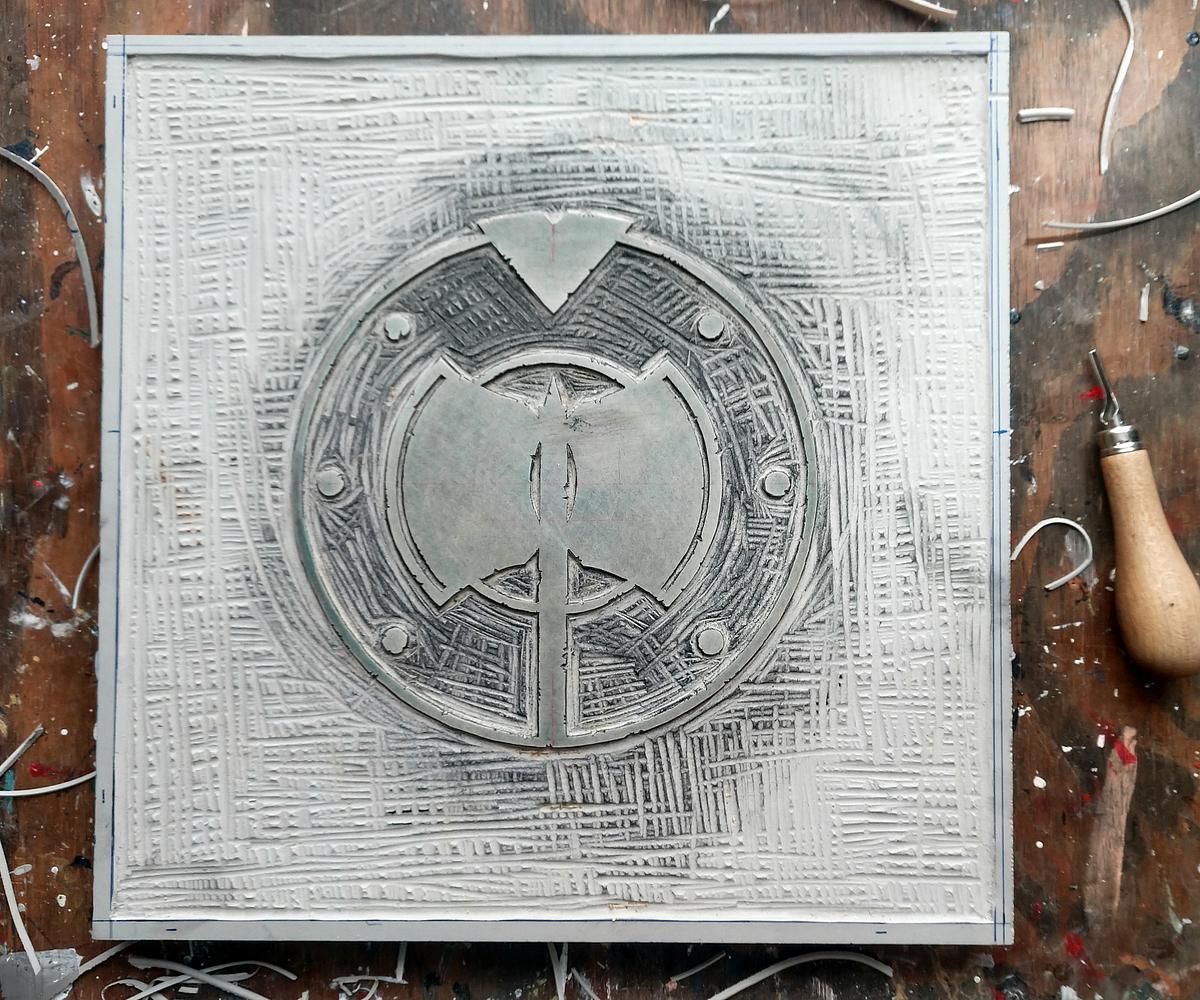 Before the final printing, I prepared the paper. Some prints I would start out on plain paper, but for others I wanted to create unique backgrounds, which I did mostly with paint and pencil.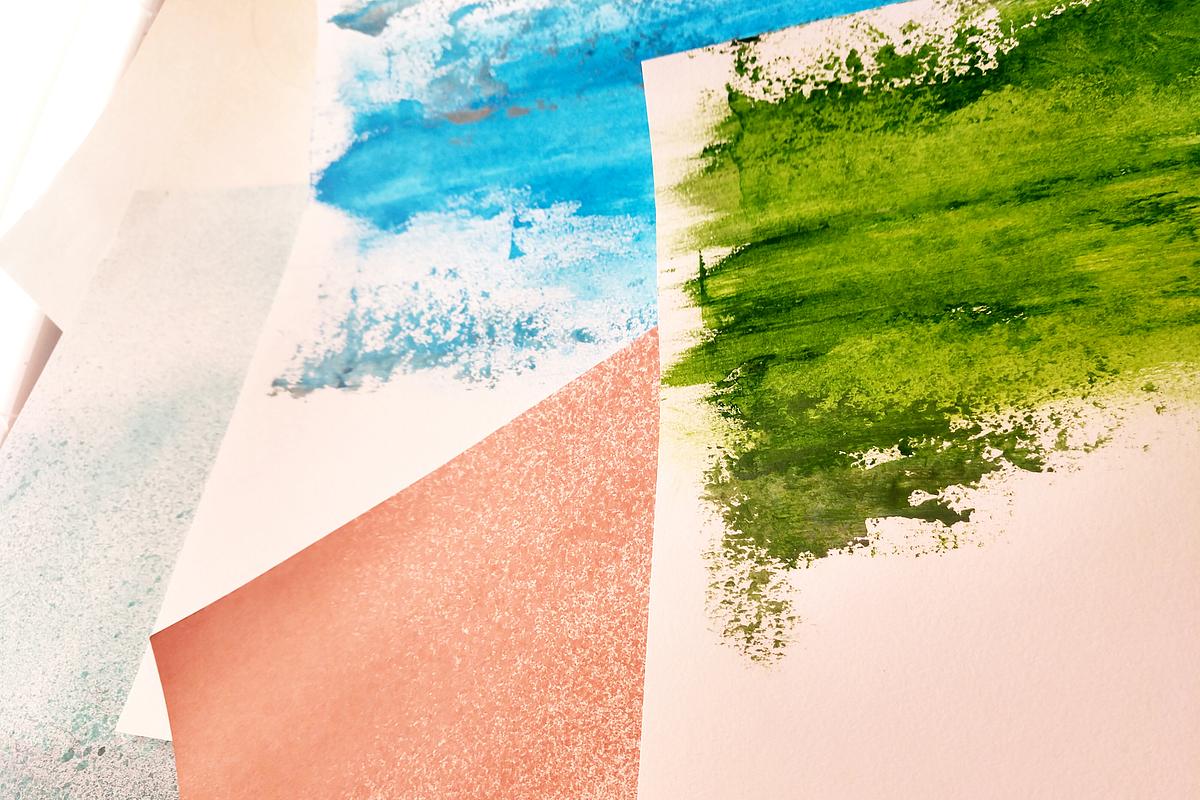 The next step was to actually do the printing. If you're not familiar with relief printing, this means laying out the ink, applying it onto a hand roller, and then rolling it over the uncarved portion of the tile.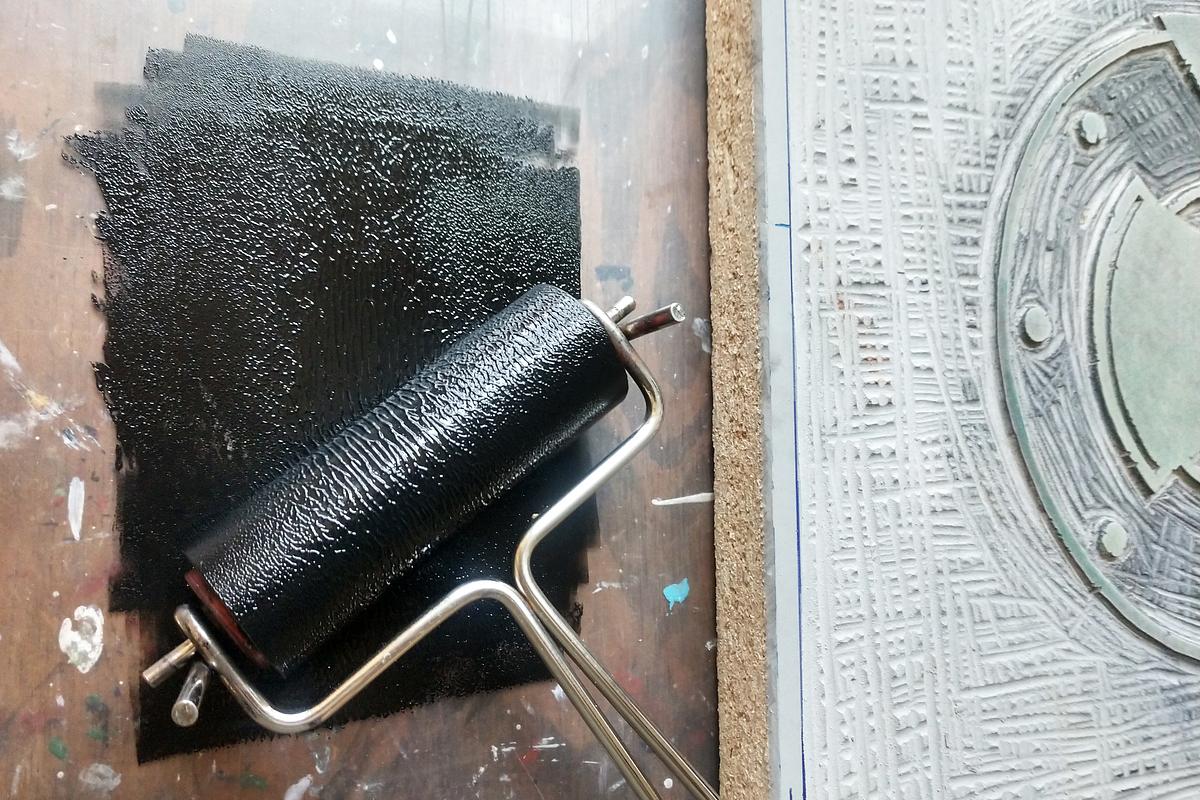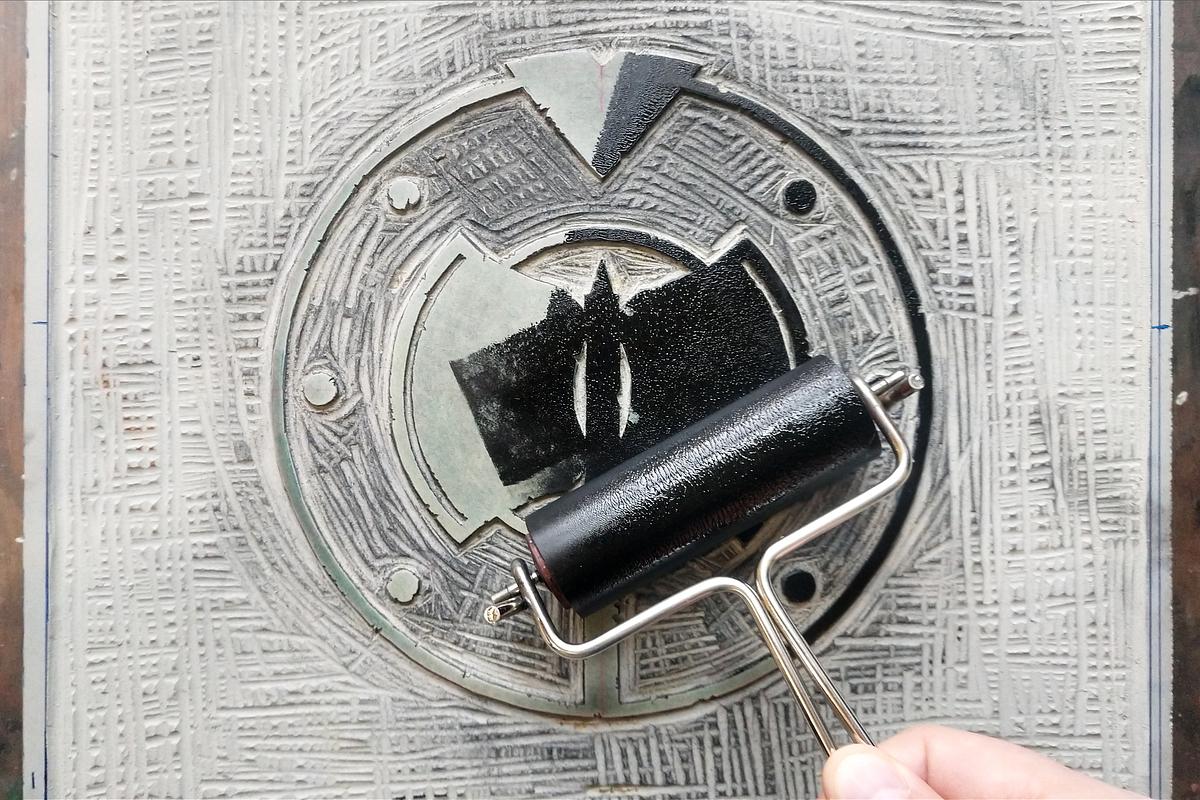 Then I pressed it by hand to transfer the ink to the paper. With traditional printmaking, you'd want a consistent application of the ink to each print. For this series, I liked the variations I could get to make each print special, and sometimes it added to the archaic feel of the design in cool ways. Even so, it sometimes took quite a few misprints to get the ones I wanted.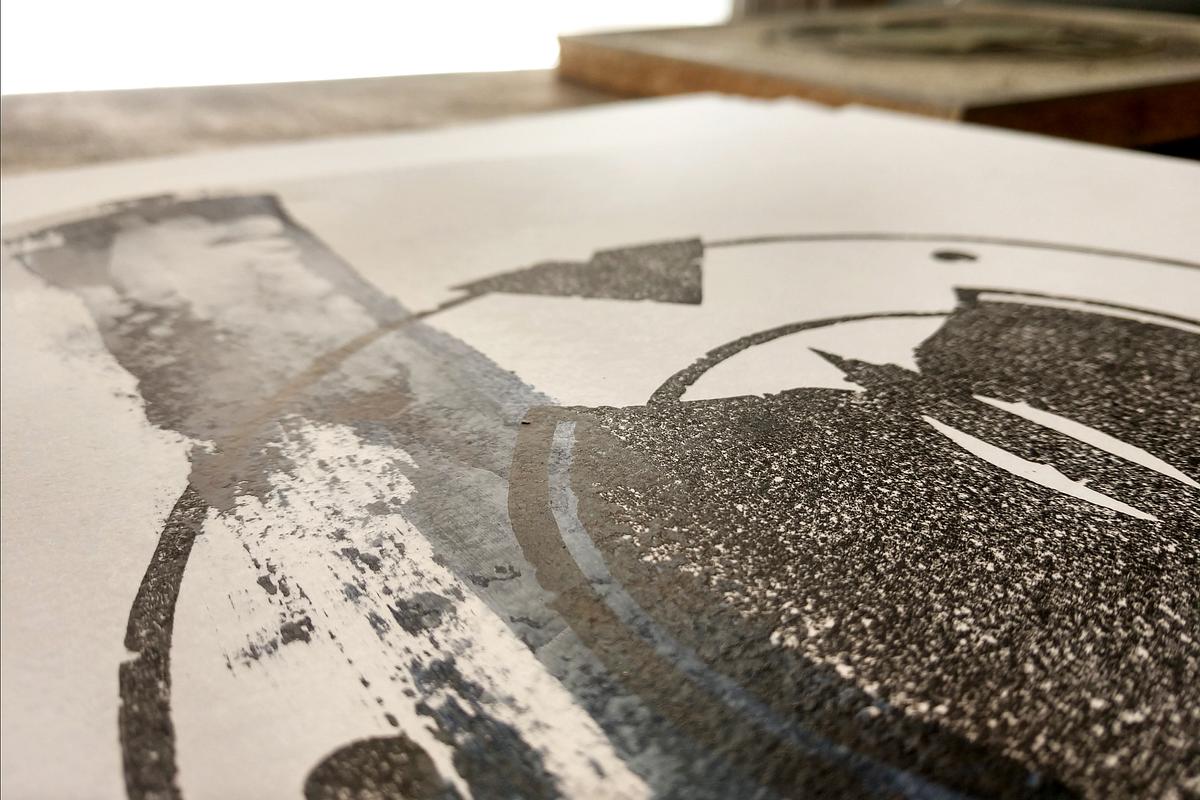 After the prints were dry, I went over each one with additional hand details. I found that using ink to outline the prints in black or metallics could give a really vibrant look, and the graphic lines also made an interesting visual contrast to the organic texture of the ink. The detailing is where the one-of-a-kind aspect of the monoprints really comes into play. In the future I am excited to try out a lot of different techniques. They can even be personally customized - I hope to expand on this idea, so if that sounds interesting to you then stay tuned!

After the detailing is done, the prints are cut to size, sprayed with fixative, signed, and numbered. I include "V.E." in my numbering - this indicates a "variable edition", meaning each print is different.
Then each one gets matted and framed, and there you have it. Lemon squeezy. A piece of original printed art in just sixteen time-consuming steps. And to tell you the truth, I love each step along the way. (Well, except for the matting and framing, that's just kind of work.)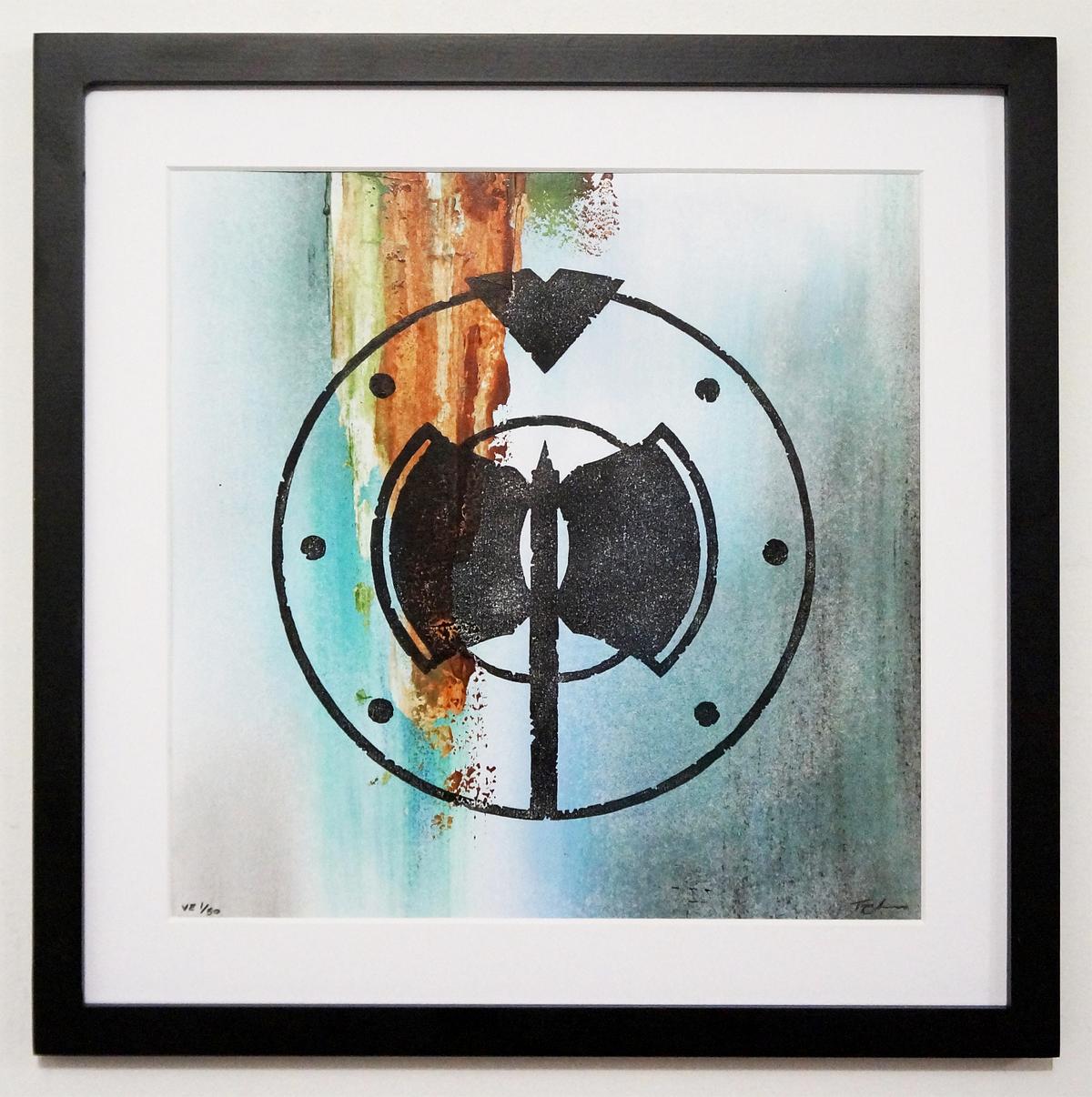 If you have any thoughts about these, or ideas for future versions, I'd love to talk to you. 
Til next time, friends.