Hi there, friends. In my last post I talked about my upcoming exhibition, A Map & A Key, which I am pleased to say I have now actually finished all of the artwork for. It's not the last minute at all, it's a good six whole days before I need to deliver it to the gallery. Way ahead of the game.
Included in this collection is a new series of monoprints, and I'm really excited to show them. I've been working on them for about a year, really. I started creating them at the beginning of lockdown last year and have been gradually designing, carving, and printing them since then in order to have the whole series ready for A Map & A Key in March. I've been calling them the Adventure series - a system of sigils based on fantastical archetypes of magic, battle, and lore. 

These twelve designs represent… well, I suppose they can represent something different to everyone. To you adventurers out there, they might be a symbol of identity - maybe when you look at them you see one that represents you. Are you a raging warrior, a roguish trickster, a sage of knowledge, a hunter of the forest? Nerds like me love to create characters, and to me these are the symbols of heroes. Maybe they are to you too? ;) If not, that's ok. They are also more than that. I love the idea of emblems whose full significance is lost to time. Maybe one of them symbolizes something only you know. 
I've made them in the style of an ancient seal or crest, with weathered edges and nicked sides. And the really cool part is, every print made is unique. I suppose now would be a good time to explain a little bit about what a monoprint is. I'm gonna go ahead and offset this part, come join me for this very scholarly explanation:
---
In traditional printmaking, the goal is to make each print identical. There are different methods of creating the image, but when the prints are made, they are usually all done at the same time and they look exactly the same. They're numbered according to a set amount of how many prints will be made (an "edition") - so if it is in an edition of twenty, each one is numbered 1/20, 2/20, etc.
Monoprints are distinct from this because even though they are printed from the same block, each one is intentionally made to be one-of-a-kind. This can be through changing what kind of ink you are using, painting or drawing on the paper before you print, or adding details after printing (I use all of those methods). As with traditional prints, monoprints can still be made in an edition, but they're often labeled with something like "VE" to show that the edition is "variable" - each one is at least slightly different. You'll see this kind of numbering on my prints. 
---
Hopefully that explanation makes sense. There might be artists who would define some things a bit differently than I have, but with printmaking, I am really making my own way. There are some way serious printmakers out there who've spent years studying the craft and perfecting their technique, and that is not this kid. I started exploring the idea of monoprints because they really align with what I value in my own art practice - organic lines and textures, a hands-on approach, and a no-rules policy on what materials can be used. 

So basically, they're just a lot of fun. You start with the same base print block, but there's tons of freedom to make each one a special work of art. Below are the first two prints of a few of the designs, showing how varied the final products can be: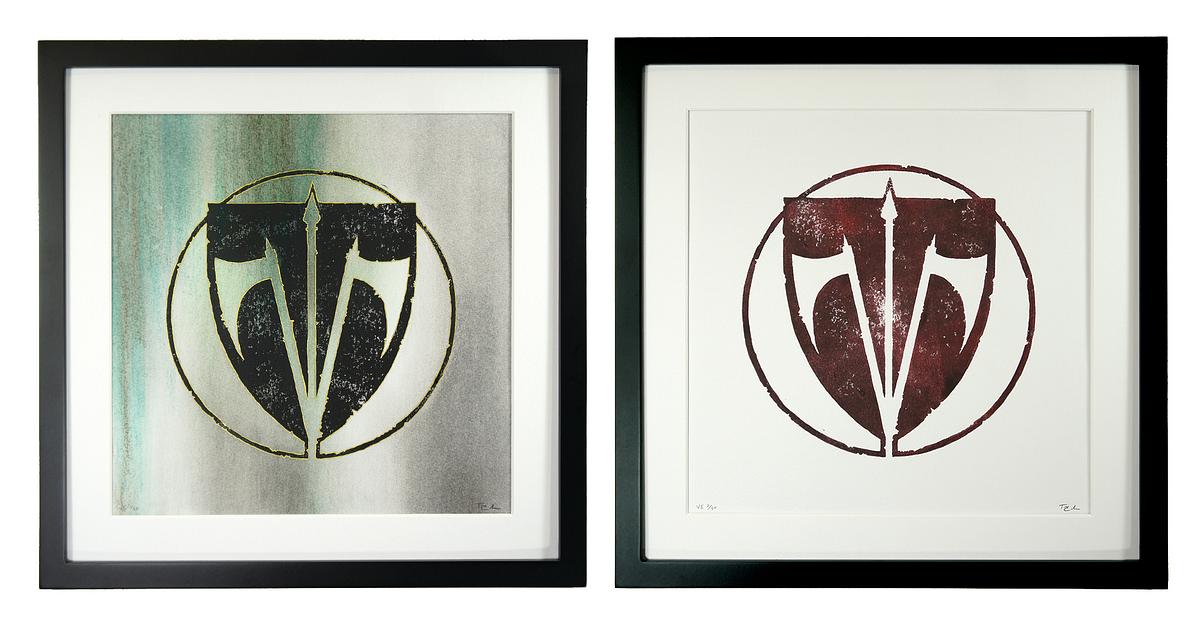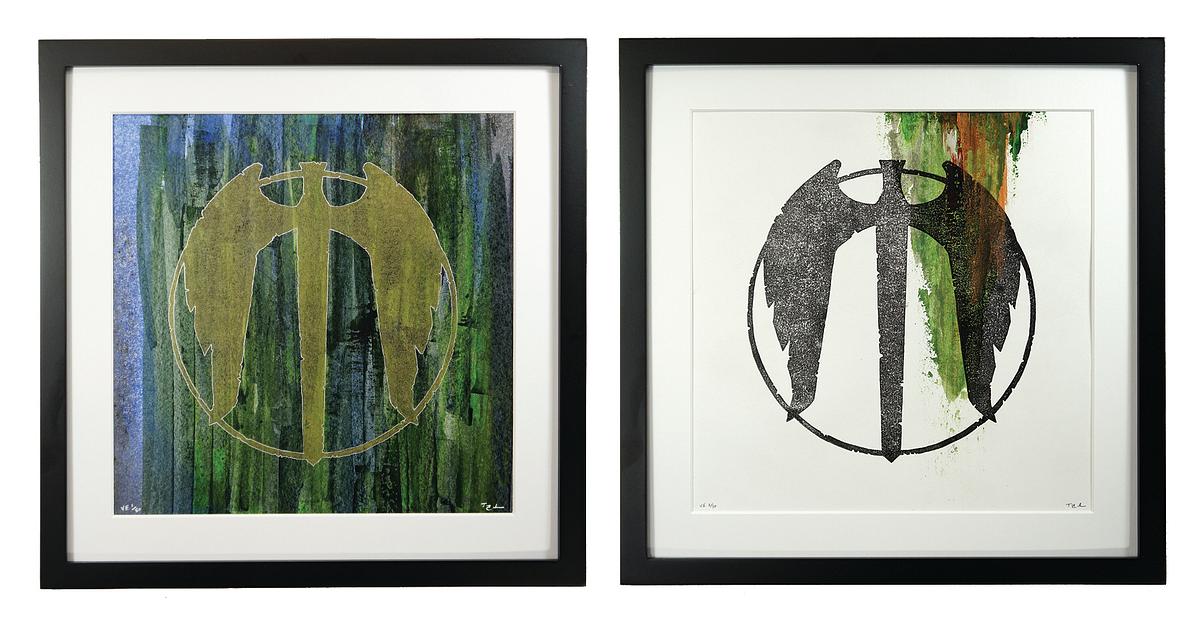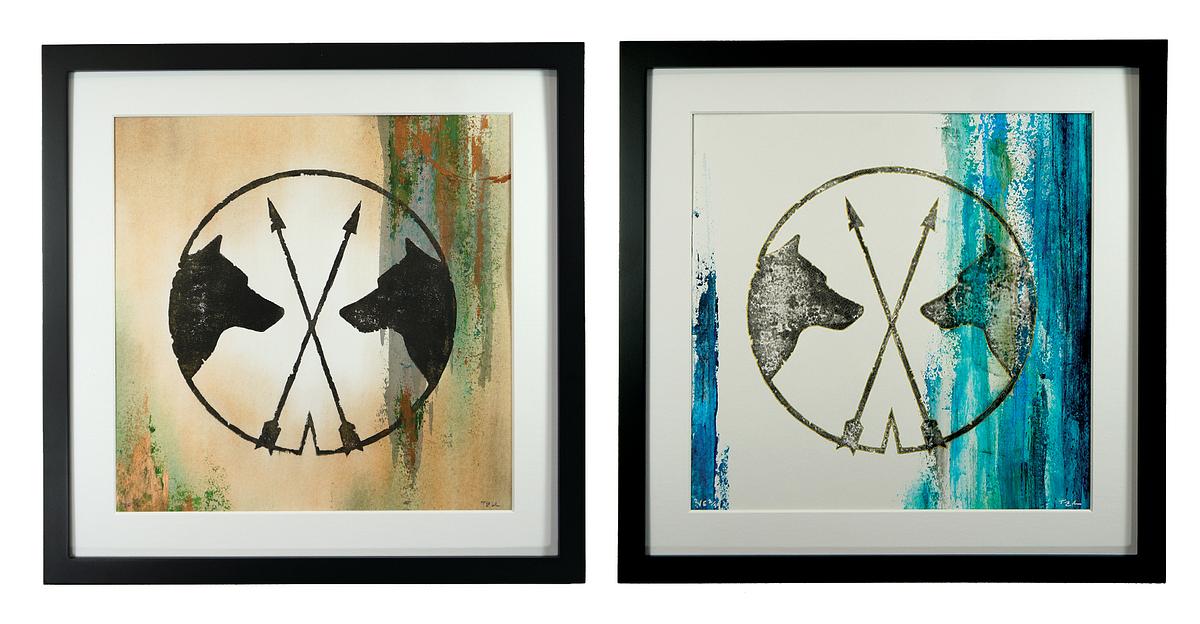 You'll see that they're numbered - I'm doing these in editions of fifty. Which is exciting to me, because there's so much room for evolving and experimentation as the printing progresses. I'm hoping to start doing some custom versions soon.
I'd really like to talk more about the process of making these, but I think I'll save that for a future post. If any of you process nerds out there can't wait, just message me, I'd love to chat about it. 
For now, I'd like to wrap this up with an enticement and maybe a little bit of a teaser. I'll be posting more monoprint images from this series on Instagram in the coming days, and I hope if you're able to you will come see them in person at my upcoming show A Map & A Key at BoxHeart Gallery in March (or at least take in the virtual show experience on BoxHeart's website). 
For those who stop by the gallery during the show's run, there's a small bit of adventure that I have planned, waiting just for you - along with some big giveaways. More on that in the next two weeks.