Happy New Year, you guys. This new year seemed like a good time to think a little bit more about a motif that I've used a lot over the last few years - walls. Whatever else they are, walls are boundaries. They mark one side as different from the other, and that's what a new year feels like it should be about. I'm not sure if everyone necessarily celebrates the idea of the new year, but it's probably pretty hard to avoid at least acknowledging it. For me, I love the delineation between one era and another - anything can happen in the new one because it's not colored by any of the awkward stuff that came before. A fresh blank page is relieving but it's also dangerous, because obviously it can't stay that way. It has to get colored eventually, and that's risky, because the colors aren't always what you pictured. I'm not a big fan of new year's resolutions, for the same reason I always get a lot of anxiety over a new sketchbook. It's a lot of pressure. You want it to be this perfect thing, a volume full of lovely and cleverly executed drawings, and the first time you mess up and doodle something wonky it's like you want to give up and start a whole new book. And then you've got this stack of old sketchbooks that each stop on page four. 
Walls, yes, this was supposed to be about walls. But the point there (I think) was that delineation between different things feels important, and meaningful, but it's packed with complications. Walls always separate one area from another. The interesting and complicated bit comes when you think about what the distinction is between the areas that are separated. A wall can be about protection, it can keep danger out (or in). It can create a border around the things you care about, it can tell anyone who sees it that those things within it are yours. It can create a barrier, marking two kinds of people - those that got over it and those that didn't. You probably see where I'm heading. When art is viewed as being an integral part of the world it was created in, there are so many implications that you can start to think about when you look at something like a wall.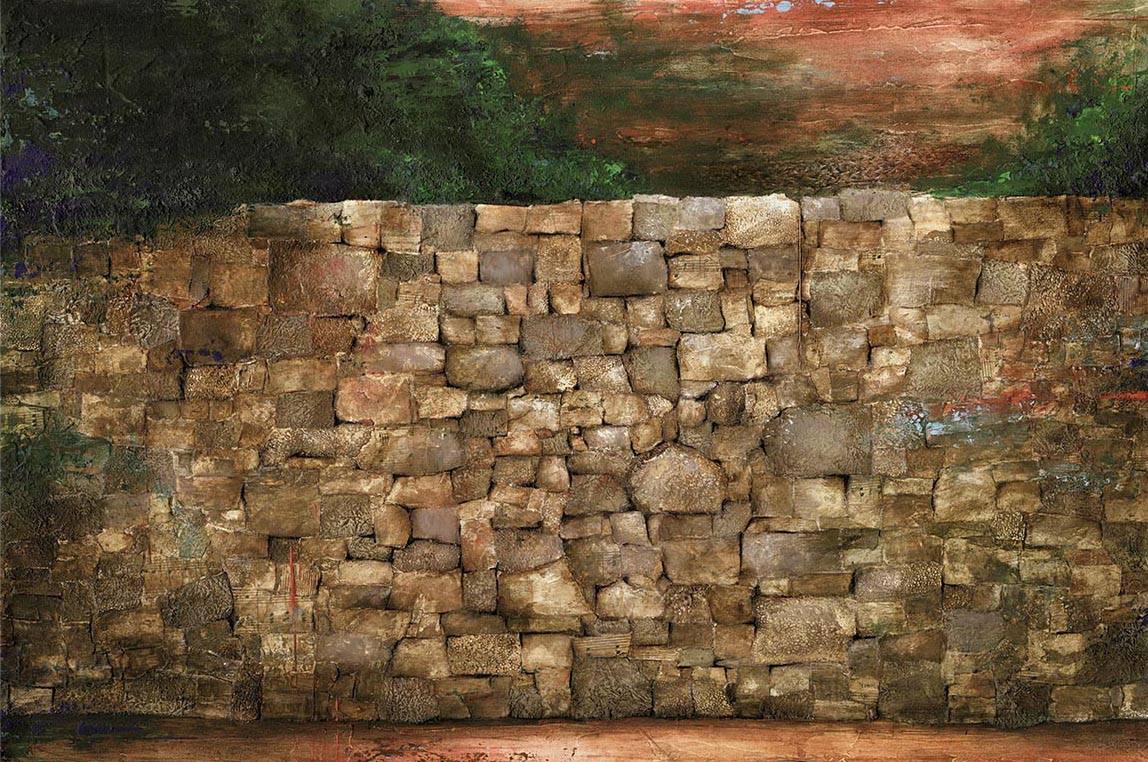 It didn't start that way. Well, what I mean is, when I started using the motif of a wall, I had something fairly specific in mind: the Labyrinth. Not just a labyrinth, THE Labyrinth, capital L, the one with the Minotaur in it. I'm a little bit obsessed with that story, and I've pulled a lot of different elements from it to explore in art. (I don't want to set expectations too high for a future post, but sometime maybe we can have a nice long conversation about balls of thread.) In thinking about the Labyrinth, I kept thinking about walls. Walls that enclose the Labyrinth, and separate it as a space. Walls that make up the endless paths and tunnels within it. The Labyrinth is a maze, and a maze is walls. 
(If anyone is revving up right now to tell me the difference between labyrinths and mazes, that is a conversation I am ready for, my friend. But it's for another day.)
The thing about a maze though, is that it's meant to be a puzzle that can be solved. The walls are absolute, you have to find your way through them along a path, you have to play by their rules. The answer is usually in the center. But to me, that isn't the point of the Labyrinth. There isn't one right path. There's just a ton of winding ways that intersect and meander and make shadows and hiding places. And the Minotaur? He might not be in the center. This is his home. He can be wherever he wants.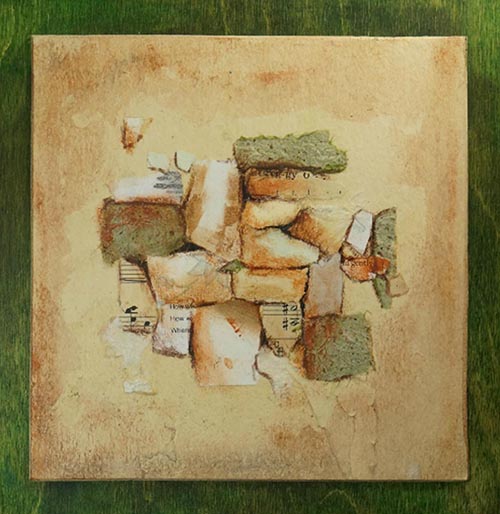 What the walls of the Labyrinth do isn't create a puzzle. They create a space where there are two shifting roles: hunter and hunted. The difference is that one of the two is an explorer there, figuring out their path... and the other one knows every turn and corner by heart. This is how I picture it, at least. I love to imagine the suggestions of that story, and play with the ideas in it. 
And that's when the ideas get bigger, and not so specific. The Labyrinth turns into a labyrinth, lowercase, and now it's a metaphor. The roles between hero and monster become blurred. And in a world that values division and categories, walls can mean a lot more things. And they can take anything, and separate it into two groups. In and out. Ours and theirs. Home and everywhere else. 

My current favorite way to imagine a wall? With a rope to help you over, and a waiting world on the other side.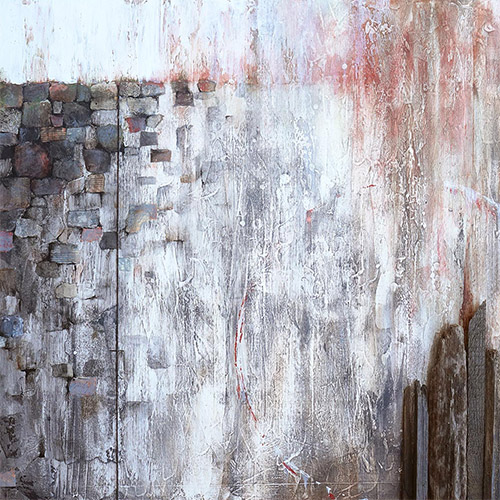 So there ya go. That's a small, rambling, and hopefully only a bit disjointed look into a favorite motif of mine. 
And hey! Bonus if you read this far: a fun wall-related word that I picked up along the way, for all you vocab nerds. Cyclopean (adj) - denoting a type of ancient masonry marked by the use of large irregular blocks without mortar.
.
.
.
"If there is no love in the world, we will make a new world, and we will give it walls..."
― Jonathan Safran Foer, Everything Is Illuminated