In case you have not seen (and you probably haven't because I just did it), I've got a new page on the website for prints! Please check it out here if interested: https://www.tonycavalline.com/prints. It features my new monoprint series, with three of each design shown. If you'd like to see all available versions, or discuss a custom print, please send me a message.
I've taken the other print galleries down for the moment, because.. I dunno, spring cleaning maybe? But, I wanted to let you all know that I still have a bunch of editions of my Labyrinth series available for sale. Just a few examples of each design are given below. Let me know if you're interested in seeing all available options. There are four different prints, in the sizes listed, and they come with a mat and backboard ready for framing at the sale price of twenty-five bucks. 
That's all for now. Cheers!
Labyrinth I - 10"x10"

Labyrinth II - 12"x16"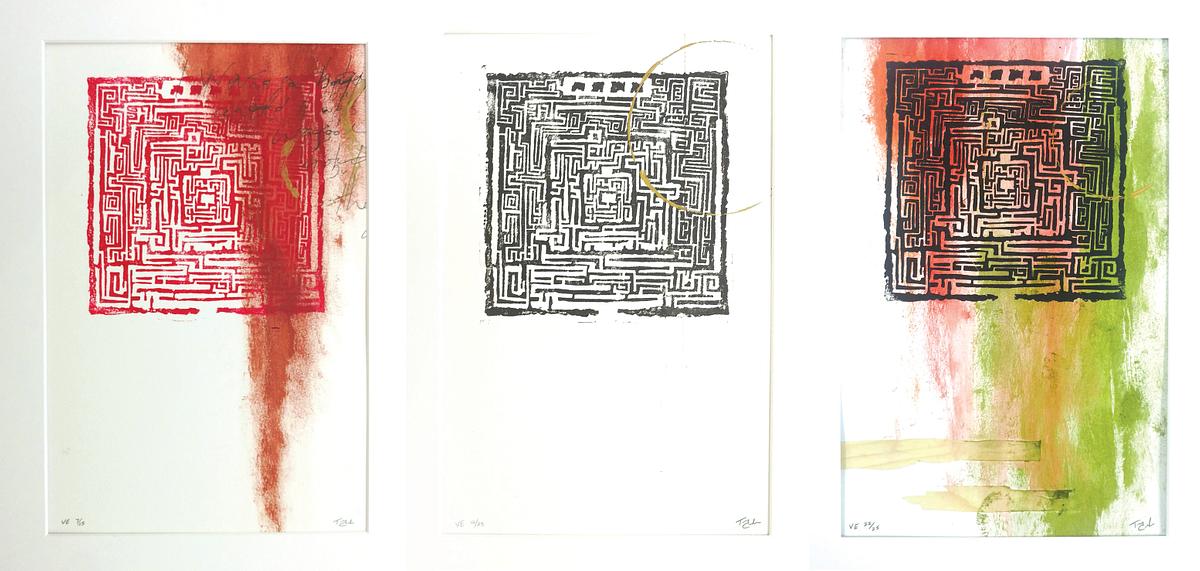 Labyrinth III - 8"x10"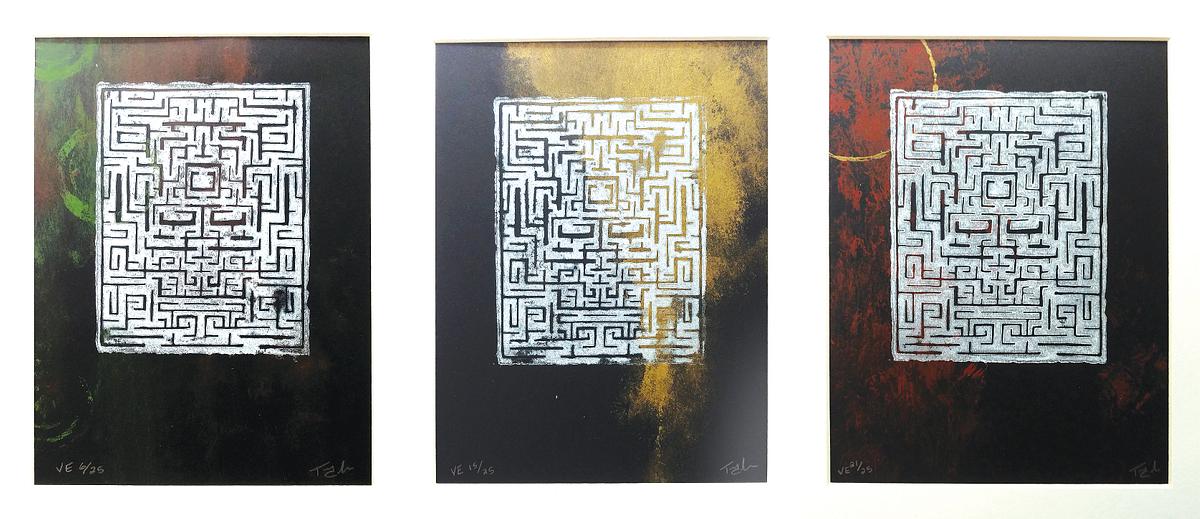 Labyrinth IV - 12"x12"